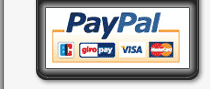 You have a question? We look forward to your call:
+49(0)22 43 89 52 53 0
For your order and support, we are open Monday - Friday 10 to 17 clock.
New Oil Filter by Hiflofiltro
from the accessories
the highest quality - TÜV tested
Sample Image
HIFLOFILTRO be the only filter manufacturer (!!!) who let their products tested
and certified by the German TÜV!
The filters are compared in all the relevant criteria with the respective original filter.
A successful review and approval by the TÜV done only if the (!!!), Hiflofilter reached the values ??of the original filter,
or even as in some versions of hits.
Thus, the Technical Inspection Association (TÜV) ensure that the filters meet orimprove the quality of the original.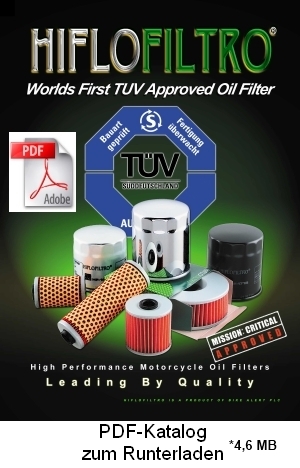 Secure login:
Oder sind Sie
New Costumer